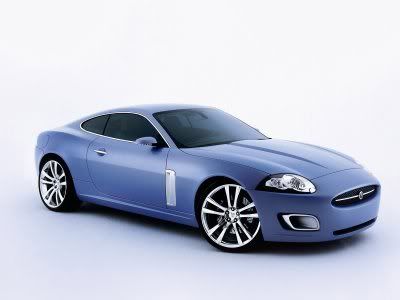 New Jaguar XF Station Wagon to appear in September Show?
More rumours are circulating on the net regarding Jaguar possibly launching a station wagon (or Estate as the UK like to call it) version of the fantastic XF model.
The Image above is photoshop job unfortunately but it's a very good effort, ans shows just how an XF station wagon could look.
The image is taken from Auto Express magazine who have a varying reputation for their "scoops" -some extremely accurate, some less so - but we like this one so we thought we'd show it - you can find a link to the original article below.
It runs along the lines that the only other station wagon version of a Jaguar ever launched - the X-Type, was more of a lifestyle car rather than a true load lugger, and it's expected that the XF would follow the same thinking, and have similiar space to say a BMW 5 series rather than the more spacious Audi A6 Avant.
Rumours suggest Jaguar could show this car at the Frankfurt motor show in Germany in September, but with the new Jaguar XJ so close to launch, it may be doubtful that Jaguar would show 2 new products at the same show, so the XF Station Wagon may have to wait until next year.
With sales of big SUV's dropping in the US, this has prompted many buyers back into station wagon models, which may be what has prompted Jaguar to look again at this model.
By Tom Walton, www.jaguar-cars-blog.com