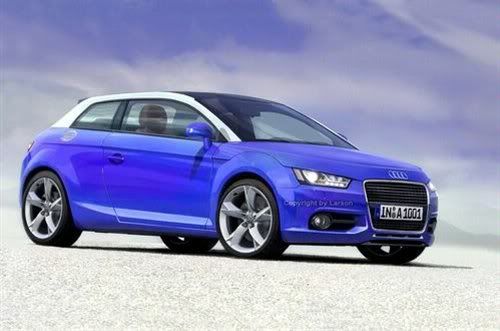 As you may know already, Audi announced that this October it will begin building the A1, right after it will be unveiled at this year's Frankfurt Motor Show but appears that this is not the only plan of the German manufacturer!
According to our sources from Audi, a convertible version of the A1 is also in the works because the Germans want to take on Mini Cabrio segment and ruin their sales.
The new cabrio will feature, like all the Audi convertible vehicles, a stylish soft top which will transform the car from a coupe to a convertible in less than 20 seconds. With a length of almost 4 meters, the new Audi A1 Cabrio will be ready to face rivals such as Mini Cooper Cabrio, Fiat 500C Abarth and the Peugeot 207CC.
Regarding the engines, the Audi will carry a 1.2 liter TFSI capable to develop 105 hp but also the powerful 1.4 TSI engine which will develop an impressive 180 hp.
Also a 1.6-luter TDI engine will be available for those who want better fuel consumption! The debut of the new car will be made next year, at the Geneva Motor Show which means that the manufacturer will have plenty of time to finish the new convertibletr.
Source: www.4wheelsnews.com