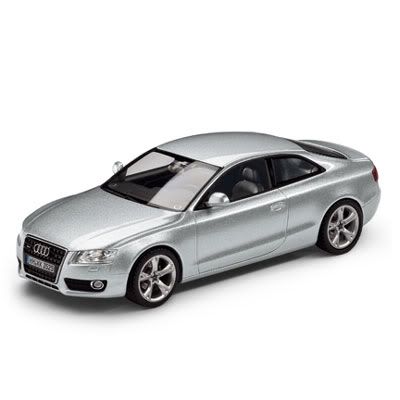 Click Video Audi A5 & S5 Video Review - Kelley Blue Book from Youtube
Unlike the A4 convertible that preceded it, the A5 convertible is styled much the same as the A5 two-door coupe. The body styles share the same interior and the same powertrains.
Eschewing the folding metal hard tops found in some Swedish, German and Japanesse rivals, the A5 convertible features a fully insulated cloth top with a heated glass rear window. The top's lines roughly follow the roofline of the coupe, unlike many competitors.
At its 2010 launch, the A5 convertible offered a choice of 2.0-liter four-cylinder turbocharged or 3.2-liter V6 engines. Front wheel drive and a six-speed manual transmission is standard on the 2.0 TFSI, which also offers a six-speed Titronic automatic transmission with paddle shifters and quattro all-wheel-drive. The V6 model comes only with the Tipronic and quattro.
The 2.0-liter model puts out 211 horsepower and 258 lb-ft. Of torque from its turbocharged, direct-injected powertrain, while the 3.2-liter's V6 is rated at 265 horsepower and 243 lb-ft. Of torque.
Based on a similiar chassis to the A4 and Q5, the A5 features a sport-oriented suspension and an engine mounted further back in the engine bay than in a typical Audi, which gives the car a more even weight distribution for neutral handling.
Inside, the dashboard features Audi's latest MMI with a central display screen located above the radio and audio controls. The leather seats offer a head-level heating system for brisk weather open top motoring.
The A5 Cabriolet features active roll bars behind the seats, front airbags, knee airbags, seat-mounted side head/chest airbags, and ESP stability control. The A5 can also be ordered with an available head-level heating system built into the seats, enabling passenger to drive with the top down in less-than-ideal weather.
Sirius Satellite Radio Connectivity comes standard, as does the 3G MMI (Multi Media Interface), which features 3D map graphics, traffic information, and a joystick-based user interface.
Source: www.leftlanenews.com